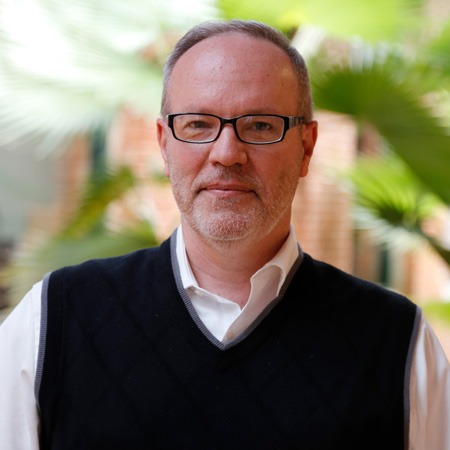 Jerry Wylie, P.G.
Sciences Program Manager |
Principal
Jerry is a Senior Geologist and Sciences Program Manager at SynTerra. He heads multidisciplinary projects that are focused primarily on groundwater contaminant assessment and remediation. He has more than 30 years of experience as a professional consultant for geologic/hydrogeologic studies, site assessments, regulatory compliance issues, and site remediation projects. Jerry has highly advanced expertise in coal combustion residual (CCR) assessment, management, and remediation; geologic mapping; hydrogeologic studies; bedrock geology and hydrogeology; remedial action conceptual design; CERCLA RI/FS; RCRA Corrective Action; and voluntary cleanup contracts. He also has experience as a technical expert in litigation support.
Jerry embraces his mentorship role at SynTerra, where he uses humor and compassion to keep team members at ease and on-task. He serves as a Professional Mentor for the Clemson University Chapter of Engineers Without Borders and is an Adjunct Research Professor in Clemson's Department of Environmental Engineering and Earth Sciences. Jerry is licensed as a Professional Geologist in South Carolina, North Carolina, and Tennessee. He holds a Master of Science Degree in Geology from Auburn University and a Bachelor of Science degree in Geology from Clemson University.