From coal power to solar power.
By Steve Gardner P.E., SME-RM (Posted November 4, 2020)
I'm a long-time advocate for mining and its importance to society. After all, coal mining helps provide us with many of the raw materials we use in our everyday lives. Coal is used to produce steel, chemicals, and more. It may also prove to be a future source for the rare earth elements that are necessary for the manufacture of high-tech electronics and solar panels
Equally as important, coal has helped fuel our society for decades. Today, coal still plays a vital part in energy generation in the United States, especially Appalachia, and around the world. But we are in a state of energy transition.
Thanks to advances in technology, once mining is complete, mountaintop mine sites offer a valuable byproduct: land that can be converted to solar farms. In my professional engineering opinion, these reclaimed mountaintop mine sites offer some of the best potential locations for large-scale solar facilities. Many mountaintop mine sites are now plateaus, a good landscape for locating solar farms. These solar farms also help support economic development in coal-mining areas.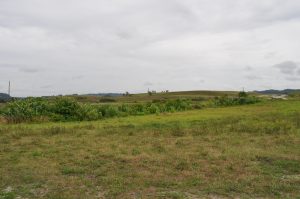 Not all sites can be adaptable though. There are many factors to consider, like geotechnical, environmental, drainage, vegetation interfaces, and more. Many sites are located where there is already a grid infrastructure because mining was a large consumer of electricity.
Several industrial parks throughout Appalachia could use the boost that an associated solar development could give by attracting companies that want to use alternative energy as part of their overall carbon-reduction strategy.
With a background in Agricultural Engineering, Mining Engineering, and Environmental Systems, I know a little about the earth and stewardship of the environment. I've spent much of my career searching for better ways to mine and farm the earth in more responsible ways.
What better use for a reclaimed mountaintop than energy generation? So, I say let's use this byproduct of the resource that has fueled the country in the past to help fuel the economic development of Eastern Kentucky in the future.
SynTerra has the experts and capabilities to assist with solar energy, surveying, and more. Check out the below drone footage of a mountaintop in Appalachia, by one of SynTerra's FAA Licensed Drone Pilots, Gabe Shepherd. For more information on how we can partner with your business, please contact Steve Gardner.