Driving Safety
Posted April 2, 2020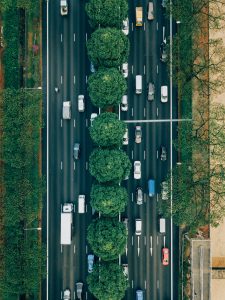 More than 35,000 people die in automotive crashes every year in the United States. For the safety of ourselves, passengers, and others on the roads, it is important that we always practice safe driving.
For starters, driving while impaired is incredibly dangerous and should never be done. In fact, one-third of all vehicle fatalities involve alcohol or drugs, and that includes prescription drugs. If you need a ride home, phone a friend, call a taxi, or use a rideshare service. No one should ever get behind the wheel while intoxicated and all laws related to use of substances should be abided.
In addition to never driving under the influence, there are a few other tips to help drivers stay accident free. They should only drive when fully rested, and they should never drive with one eye on your phone, whether you're texting or pulling up a podcast. Drivers should also make sure that all loads are securely fastened to their vehicles before hitting the road.
Now more than ever, we are faced with an increasing number of driving distractions, like hands-free smart phones, interactive screens inside our vehicles, busy schedules that can cause us to rush from one place to the next, and rambunctious backseat passengers. When you're on the road, maintain your focus by remembering the following rules:
Only make necessary calls and, if possible, use your smartphone's hands-free features so you can keep your eyes on the road and hands on the wheel.
Most phones have a feature that can be enabled while you are driving that sends an automatic message to inform the party trying to reach you that you are driving and will respond when you are
Do not text and drive. If you have a message to send, ask a passenger to text it for you, make a handsfree call, or pull over.
Do not browse apps, check notifications, or read emails.
Do not eat or groom and drive.
If you need to use smartphone features, pull up your maps or music before you begin driving.
 Many drivers know texting while driving is dangerous but it also is illegal in 48 states and the District of Columbia. More information on distracted driving is available from the National Highway Traffic Safety Administration.
Another important reminder: make sure you are securely hauling your loads. From 2011 to 2014 more than 200,000 crashes occurred as a result of debris on U.S. roadways, according to a AAA study. These crashes led to more than 500 deaths and 39,000 injuries. Around two-thirds of these accidents were the result of improper maintenance and unsecured loads. In order to avoid these types of accident, consider the following:
Properly strap all items to the vehicle so they are secured as you travel.
Monitor your vehicle's weight limit and do not overload your vehicle with something it was not designed to carry.
Flag your load if it extends beyond the cargo area so other drivers are aware.
Mind road and bridge clearances and weight limits.
Drowsy driving occurs when people take the wheel despite experiencing feelings of sleepiness and fatigue. The consequences can be deadly. More than 5,000 people died in drowsy driving-related crashes in 2015.
The Centers for Disease Control and Prevention reports more than one-third of U.S. adults sleep less than seven hours a day. If you are driving, make sure you are well rested so you can pay proper attention to the road.
Whether you are tired from a lack of sleep or simply a long day, allow your mind to rest before getting behind the wheel.
If you feel tired while driving, pull into a designated rest area to safely close your eyes before returning to the road
By taking responsibility for our driving, we protect those that are on the road. These tips are not only important for employers and companies but families and young drivers. Simple precautions can save money and lives. April is the National Safety Council's Distracted Driving Awareness Month, for information on distracted driving head to their website.