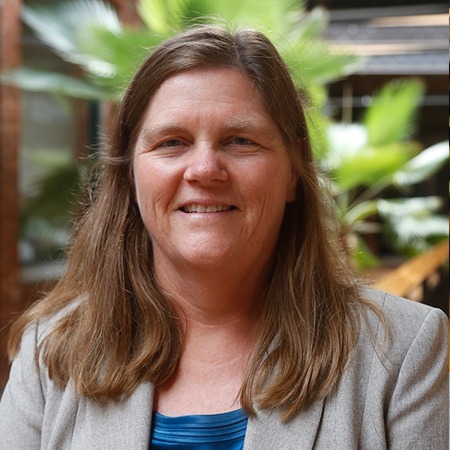 Ruth Albright, P.E.
Vice President, Engineering |
Principal
Ruth has led projects for major industrial facilities throughout the Southeast and beyond. She built her knowledge of environmental regulations and their application to manufacturing operations while working for the second largest chemical manufacturing company in the United States. At SynTerra, she has expanded both her knowledge and reputation working for chemical manufacturing operations of all sizes. She has also worked extensively with other manufacturing operations, including pulp and paper, industrial equipment, pharmaceuticals, food, and automotive parts and assembly. Her experience includes air and wastewater permit compliance, solid and hazardous waste management, solid waste construction permitting, hazardous materials transportation, wastewater treatment systems, air pollution control equipment operations and maintenance, and ambient air monitoring systems.
Ruth is a professional engineer registered in South Carolina, North Carolina, Georgia, Florida, Virginia, Mississippi, Oklahoma, Michigan, Arkansas, and Kentucky. She is an active member of the South Carolina Chamber of Commerce Environmental Technical Committee and serves as the chair of the water subcommittee. She has previously served as the program and committee chair for the Greater Greenville Chamber of Commerce Environmental Affairs committee. She has a Bachelor's degree in Chemical Engineering from Clemson University.