We exist for client success.
Founded in 1993, SynTerra is an employee-owned science and engineering consulting firm. We help clients meet business objectives and address technical challenges in innovative and cost-effective ways. With offices throughout the Southeast, SynTerra works with clients on governmental, industrial, economic development, and commercial projects. Our mission is to foster our client's success by helping to balance technical, economic, and social considerations.
When we work with clients – the combined effect is greater than the sum of its parts. Our experts are here to help you:
Cost-effectively meet your objectives.
Holistically improve your business.
Comply with environmental laws, rules, and regulations.
SynTerra empowers people to do what they do best. We help clients solve complex technical challenges by asking the right questions, listening, collaborating, and designing creative solutions.
SynTerra employees come from diverse backgrounds, and they bring diverse talents. We have a shared desire to meet high standards and help clients succeed. Through work in science and engineering, we help build thriving communities that can remain vibrant for generations to come.
Together, these words reflect our inspiration and define our purpose. They also drive us to help you:
Meet your objectives in a cost-effective way.
Holistically improve your business.
Comply with environmental laws, rules, and regulations.
The people of SynTerra intend to expand and enhance this science and engineering consulting firm that serves clients throughout the southeastern United States and wherever our expertise is needed. Our vision is to build a company based on client success. We believe that our vision — and our own success — is attainable through collaboration and attentiveness.
The name SynTerra is made up of two parts, synergy and terra. Synergy represents what happens when people work together. When SynTerra teams work with clients, the combined effect is greater than the sum of its parts. Terra represents the Earth and acknowledges our obligation to be good stewards of the environment. To achieve our vision, we exhibit these underlying behaviors:
We diligently address client challenges.
We enthusiastically support employee development.
We mindfully work to leave the world a better place.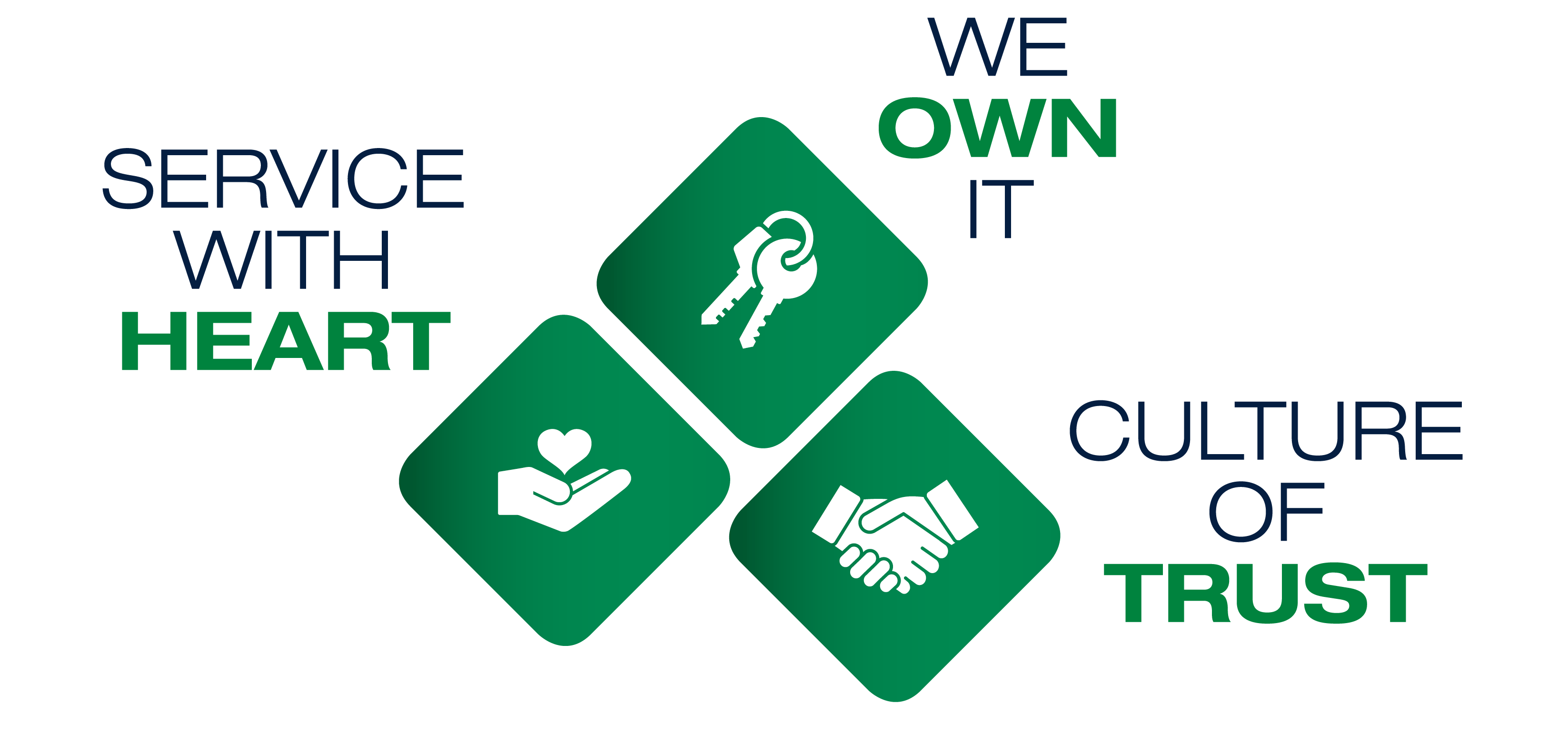 1. Everyone will have the tools necessary to do the job.
2. We earn our client's business each day.
3. Every strength carried to the extreme becomes a weakness.
4. People don't care how much you know until they know how much you care.
5. Each client will experience SynTerra services in the unique context of the client's operations.
6. Trust is the essence of leadership.
7. We embrace diversity in all forms.
Interested in joining our team?
Named one of the Best Places to Work in South Carolina for five consecutive years, SynTerra has a work environment that is fun, flexible, and world-class. SynTerra also offers: competitive compensation; comprehensive medical, dental, and vision coverage; 401(k) and an Employee Stock Ownership Plan (ESOP); and paid vacation and sick time. Learn more about what it's like to work at SynTerra and what positions are currently available.